HYPER-FLEX™ is Energy Suspension's unique and technically advanced chemical formulation performance polyurethane.
HYPER-FLEX™ has been used on Energy's products that have been awarded 9 U.S. Patents. Durability is superior to most rubber components that are used for cars, trucks and SUVs. Road salt, oil, and a host of other common under car contaminants will eventually destroy the rubber bushings on your vehicles, not to mention the weight and torque forces that typically compress most rubber permanently!
HYPER-FLEX™ replacement polyurethane components stand up well to contaminants that often destroy rubber and have been engineered to give longer-lasting performance and not compress permanently.
HYPER-FLEX™ is offered in a variety of durometers (firmness or softness), depending on the a particular product application. Performance tested and race proven, it's used for all of our products that require a higher level of performance and durability!
If you are modifying, building a new vehicle for scratch or restoring an old one, Energy Suspension's HYPER-FLEX™ performance polyurethane should be the "ground zero" focus of your present and next vehicle plans.
Known For:
| | | |
| --- | --- | --- |
| Appearance | Durability | Performance |
Product Benefits:
Energy Suspension ® HYPER-FLEX™ use performance polyurethane components instead
of rubber components on cars, trucks and SUVs.

Energy Suspension ® is the world's leader in developing and manufacturing performance
polyurethane automotive suspension products for: Sport Driving, Transportation, Towing and Racing (on and off-road).

Energy Suspension ® HYPER-FLEX™ performance polyurethane products are available in the following colors:
black (for that stock/O.E.M. look) and red (for that high performance & custom look) and additionally
Energy's shock boots in several more colors.
Features: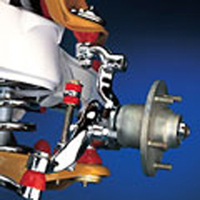 HYPER-FLEX™ uses are wide and varied and critical durometers (firmness)
specifications are chosen to deliver the optimum performance!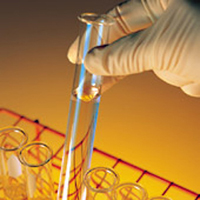 Each product receives a specifically formulated HYPER-FLEX™ polyurethane blend.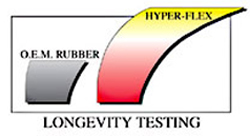 Superior–under every test and material trial!