If your not sure what part you need for your vehicle
Please visit our Ebay store to find auto parts for your car or light truck.
There you can easily search by year-make-model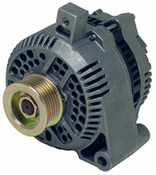 Each High Quality OEM replacement alternator features zinc plated pulleys and fans, new heavy duty front and rear bearings, hardware and insulators, regulator and high amp welded rectifiers, that meets or exceeds OEM specifications. All the alternators meet the high standards necessary to receive a ISO 9001 : 2000 compliance certificate.
alternator pulleys:
Vehicle manufacturer's provide many different alternator pulleys on late model vehicles. USA Industries alternators are shipped with the most popular pulley. However it is often necessary for the installer to transfer the pulley from the original alternator prior to installation.
• please observe the following guidelines when transferring pulleys:
Never use a "V"-Belt with a serpentine pulley or a serpentine belt with a "V"-Pulley. This will result in belt failure.
Always torque a newly installed pulley to 75 ft. lbs.
A pneumatic ratchet (air gun) with 90 P.S.I. air supply should be sufficient.
Features: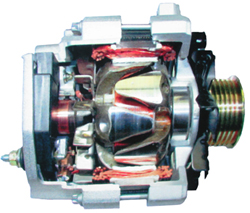 100% New regulators and diode trios

100% New or reconditioned high amp rectifiers

100% New bearings and brushes

100% New hardware and insulators

100% New or reconditioned high amp stators

100% New or reconditioned high amp rotors
Applications:
Acura Alternator

Alfa Romeo Alternator

Audi Alternator

Austin Alternator

BMW Alternator

Buick Alternator

Cadillac Alternator

Chevrolet Alternator

Chevrolet Truck Alternator

Chevrolet Medium Duty Truck Alternator

Chrysler Alternator

Daewoo Alternator

Daihatsu Alternator

Dodge Alternator

Eagle Alternator

Fiat Alternator

Ford Alternator

Ford Truck Alternator

Geo Starters

GMC Light Truck Alternator

Honda Alternator

Hyundai Alternator

Infiniti Alternator

Isuzu Alternator

Jaguar Alternator

Jeep Alternator

Kia Alternator

Land-Rover Alternator

Lexus Alternator

Lincoln Alternator

Lotus Alternator

Mazda Alternator

Mercedes-Benz Alternator

Mercury Alternator

Mitsubishi Alternator

Nissan Alternator

Oldsmobile Alternator

Opel Alternator

Peugeot Alternator

Plymouth Alternator

Porsche Alternator

Renault Alternator

Saab Alternator

Saturn Alternator

Scion Alternator

Sterling Alternator

Subaru Alternator

Suzuki Alternator

Toyota Alternator

Triumph Alternator

Volkswagen Alternator

Volvo Alternator

Yugo Alternator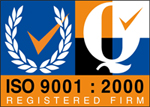 ISO 9001 : 2000 Compliance Certificate