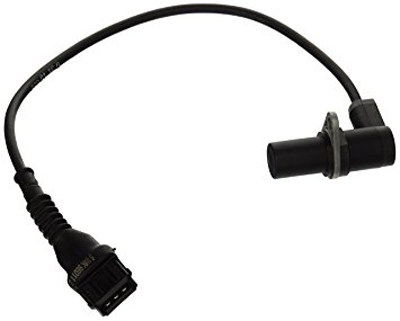 | | |
| --- | --- |
| | |
Standard Motor Products, Inc. supplies camshaft posistion sensors to the aftermarket for the engine management of cars, trucks, buses, and tractors. They provide camshaft position sensors for all makes and models of new and older automobiles, both imported and domestic. Late model vehicles are highly computer controlled to reduce emissions, maximize fuel economy and improve consumer comfort. The various control systems in vehicles are interrelated and controlled by multiple computers that constantly monitor vehicle performance through a myriad of sensors located throughout the vehicle, such as the camshaft position sensor. Based on information received, the computers adjust the vehicle performance through a series of valves, switches and motors. Each Camshaft Position Sensor meets Original Equipment (OE) standards for quality and durability. The Camshaft Position Sensors are manufactured in the industry's most advanced production facilities and tested extensively before they are approved for installation in your vehicle.

Quality:
Each Camshaft Position Sensor goes through the following testing:
Life testing (full electrical performance testing)

Vibration testing

Environmental testing (hot and cold cycling)

Salt spray

Drop testing

Metrology lab
definition:
Camshaft Position Sensors are a magnetic or hall effect sensor. It sends a signal to the computer relaying information about shaft speed, position and acceleration or deceleration. This information determines when the fuel/air mixture needs to be ignited and how much mixture is needed for the engine.
Camshaft position sensor applications:
Acura Camshaft Position Sensor

Audi Camshaft Position Sensor

BMW Camshaft Position Sensor

Buick Camshaft Position Sensor

Cadillac Camshaft Position Sensor

Chevrolet Camshaft Position Sensor

Chrysler Camshaft Position Sensor

Daewoo Camshaft Position Sensor

Dodge Camshaft Position Sensor

Eagle Camshaft Position Sensor

Ford Camshaft Position Sensor

GMC Camshaft Position Sensor

Honda Camshaft Position Sensor

Hyundai Camshaft Position Sensor

Infiniti Camshaft Position Sensor

Isuzu Camshaft Position Sensor

Jaguar Camshaft Position Sensor

Jeep Camshaft Position Sensor

Kia Camshaft Position Sensor

Lexus Camshaft Position Sensor

Lincoln Camshaft Position Sensor

Mazda Camshaft Position Sensor

Mercedes-Benz Camshaft Position Sensor

Mercury Camshaft Position Sensor

Mitsubishi Camshaft Position Sensor

Nissan Camshaft Position Sensor

Oldsmobile Camshaft Position Sensor

Plymouth Camshaft Position Sensor

Pontiac Camshaft Position Sensor

Saab Camshaft Position Sensor

Saturn Camshaft Position Sensor

Scion Camshaft Position Sensor

Subaru Camshaft Position Sensor

Suzuki Camshaft Position Sensor

Toyota Camshaft Position Sensor

Volkswagen Camshaft Position Sensor

Volvo Camshaft Position Sensor